14th Games of Veszprém – Children Festivals in Hungary
Veszprém – Bakony – Balaton – Budapest
 03-08th October 2012.

This festival - Games of Veszprém - has been organised annually since 1999. More and more participants spend here these few days year by year, so up to now 20 countries and 9000 children could perform at this festival. Our aim is to help the Europian children and cultures meeting and knowing each other.
Besides the competition children have the possibilities to get to interesting places, we organise trips for them and they can become acquainted with the outskirts of Lake Balaton and with the capital of Hungary, because there will be a sightseeing tour on the last day. It is also a speciality that the children will be accomodated int he cities by the Lake Balaton so there will be a beautiful environment to enjoy themselves, relax and prepare for the competition.
An international jury will decide about the performances and choose the best productions for the gala in Veszprém and Budapest.
So if you come here to compete we are sure that besides the competition you'll have a great and enjoyable time in Veszprém!
Apply now! (dowload application form, fill it, and send by email)

Dear Dancers, Singers, Art Schools, Musical Groups!

"Games of Veszprem" will be organized again in 2012 in Veszprém! It is a superb cultural event will be held in 03-08th October 2012.

Year by year participants arrive here from a great number of countries to represent their nations and to share their high quality performances with the audience. It would be a great opportunity for kids and teens to get closer to other cultures and to have fun.

It's not only a competition, it's a 6-day holiday in a beautiful region with a company of talented youth. We organize wonderful trips in which you can learn about our country, among others you would be able to enjoy the amazing landscape of Lake Balaton and take part in a sightseeing tour in our capital,  Budapest.
It is a good occasion for groups and individuals to match their knowledge with others. It is a great event in a friendly atmosphere, and also a good experience for kids and adults too. The partecipation fee is only 200 euros/person (210 euros over 18 years old).

It would be grateful if we could introduce our country especially Veszprém and the famous hungarian hospitilty to people from all around the world!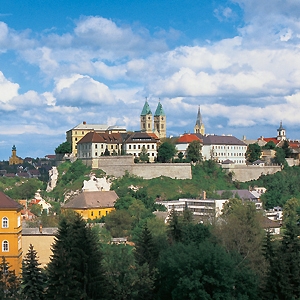 There are several interesting programmes, where you can spend useful time while have fun and take part in galas where you can show your performances to the foreign audience.
APPLY NOW!